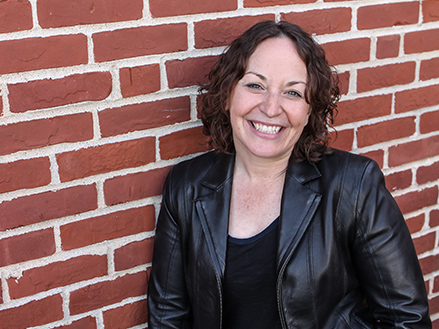 Dr. Kristin J. Lieb
 is an Associate Professor in the Marketing Communication Program at Emerson College. Her research interests include entertainment marketing, brand management, and supply chain management. In 2013, she released her first book, Gender, Branding, and The Modern Music Industry: The Social Construction of Female Popular Music Stars, published by Routledge.
Before coming to Emerson, Dr. Lieb held numerous executive-level marketing and business development positions in the music industry, including posts with Digital Music on Demand, Atomic Pop, and Newbury Comics Interactive. In these capacities, Lieb developed and managed strategic marketing and promotional deals with such companies as: Amazon.com, Atom Films, iFilm, Gamespy Industries, Geffen Records, Capitol Records, Dreamworks Records, Interscope Records, and such artists as: Public Enemy, Ice-T, Garbage, Marilyn Manson, and Ani DiFranco.
Lieb has also written professionally for publications such as Billboard, the music industry's leading trade publication, Rolling Stone, a leading consumer magazine, and as a research associate and case writer at Harvard Business School, where she published case studies across several business disciplines.
Dr. Lieb earned a Ph.D. in Mass Communications from the S. I. Newhouse School of Public Communications at Syracuse University, an MBA from Northeastern University, and a B.A. in Magazine Journalism and American History from Syracuse University.
Contact Information
Email: kristin_lieb@emerson.edu
Facebook: Kristin J. Lieb
Twitter: @kristinjlieb